I used Slimwavy's recipe! I'm just stealing everything from her these days :)
8 oz Fage 2% Plain Greek Yogurt (extra protein for my fragile hair)
2 Tb Tropical Traditions Coconut Cream Concentrate
2 Tb Tropical Traditions Organic Hair Oils Natural Hair Treatment (ingredients: jojoba oil, virgin coconut oil, macadamia nut oil, rosehip oil, shea butter, carrot seed oil)
All mixed up together. The texture was like homemade vanilla frosting (yum!)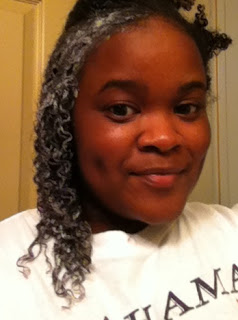 I LOVE the way this applies. It's thick, smooth, and creamy.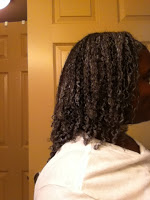 I applied it alllllll over using the relaxer method - I made sure every inch of my hair was saturated with the mix. I ended up running out before doing a small section in the front on one side so I cheated and just used the plain yogurt. Next time I will definitely use 10 ounces like she suggests here.
After applying, I covered my hair in a plastic conditioning cap and a turbie twist.
I let it sit for a little over an hour while doing other things.
When I rinsed, my hair felt super strong, but not at all moisturized (duh - there's no water in the recipe!). I would consider this a low-medium protein treatment.
HOWEVER, when I applied my KCKT to detangle, my hair felt WAY softer and more moisturized than it has felt in months, and surprisingly, most of my SSKs are gone! I don't know how that's possible but it happened!
This will definitely be apart of my weekly routine!
AND re-enter my long-lost frenemy: the Denman.
I had a $5 coupon for Sally and was browsing the online store when I found THIS version of the Denman: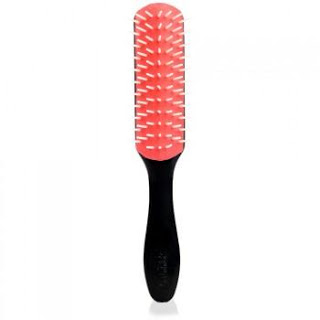 It's the Denman D31! Where have you been all my life????
In the past, I had been using the regular 7-row Denman that tugged at my hair and broke it off.
This one has lots of space between the bristles, doesn't pull on my hair, and reminded me of why the Denman is a BOSS at detangling.
OMG, I LOVE YOU, DENMAN D31 - SUPER SHRINKAGE AND ALL!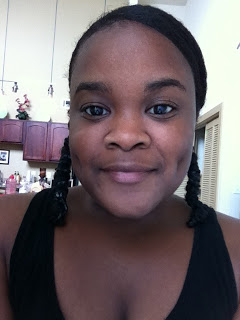 After I rinsed the KCKT, I moisturized with my Shea Moisture duo, and smoothed my hair into two banded ponytails to stretch my hair for the twists I am going to put in tonight or tomorrow. I will use Nourish & Shine for my twists to double as a sealant and styler.
My hair is so freaking soft and supple right now.
Love.