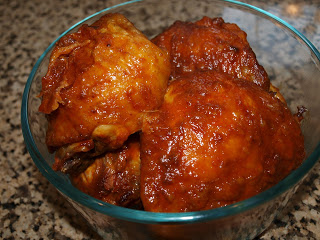 i used all chicken thighs.
i added a tablespoon of melted butter to the sauce that was brushed onto the meat. this made for really crispy skin - seriously, this stuff was like lightly-fried chicken when it came out. it also helped me reach my fat level for the day :)
i ate this with roasted carrots but that plate didn't stand a chance of being photographed.
it was like feeding time at the zoo.