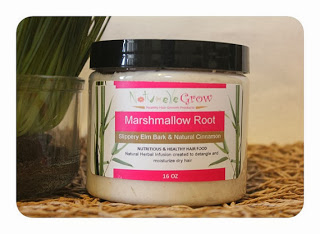 naturelle grow marshmallow root, slippery elm bark, and cinnamon deep conditioner
ingredients:
Water, Behentrimonium Conditioning Emulsifier, Shea Butter, Babbasu Oil, Apricot Kernal Oil, Castor Oil, Sodium Lactate, Honey, Glycerin, Marshmallow Root, Slippery Elm Bark ,Cinnamon, Preservative, Fragrance

O
M
G
this is the priciest conditioner in the battle ($14 + tax for 8 ounces), but it is worth
EVERY.SINGLE.PENNY!
this is, hands-down, the best deep conditioner i have ever used in life.
it is thick but it still penetrates pretty quickly
it smells AMAZING
it has a nice cooling effect on the scalp (probably due to the cinnamon, which i happened to really love in one of my old deep conditioners)
it left my hair so moisturized and easy to detangle
i never knew what people were referring to when they said their hair felt like butter after a good deep conditioner, but now i do. my hair was ridiculously smooth and soft. even my not-so-great ends were happy!
i am sold - i don't even want to try the other naturelle grow conditioner i am supposed to try this week.
♥